Transforming Home Ownership: Real Estate Projects that Revolutionize the Way We
Live.
Invest.
Innovate.
We are a real estate investment  & development firm focused on identifying opportunities to create value for our clients.
Providing affordable land investment & homes in thriving communities
Trust.Excellence.
Accountability.Collaboration.
Service.Innovation.Gratitude.
Delivering our clients more project clarity, greater insight, and less chaos.
THE NEXUS
OPP MCPHERSON UNIVERSITY, LAGOS-IBADAN EXPRESS
We create value through strategic real estate investments.
Our philosophy is simple. Create value through disciplined and strategic investments. We are highly selective in our investment screening process, focusing our attention on opportunities to unlock value others fail to see.
Homelink and its wide network of real estate professionals consistently evaluate investment and partnership opportunities in established core and emerging growth markets, with a focus on demographics and industry trends.
With  experience in valuation, appraisal, and investment analysis, the Homelink team utilizes a disciplined and strategic investment approach for all real estate asset classes.
We offer comprehensive real estate development services that cater to the evolving needs of the market. With our expertise and commitment to excellence, we transform land and properties into thriving residential, commercial, and mixed-use developments.
In keeping with its highly selective and opportunistic investment philosophy, Homelink utilizes a systematic due diligence approach to examine potential investments, including engaging industry experts and advisors with specialized expertise in the assets being analyzed.
Leveraging its vast network of real estate professionals and experts with the legal and financial expertise of its leadership team, Homelink executes closings and deploys capital with efficiency and certainty.
Whether it is land development, ground-up construction, build-to-suit, or
value-add renovation, Homelink's extensive background in all aspects of commercial and residential management unlocks opportunities for investors and partners.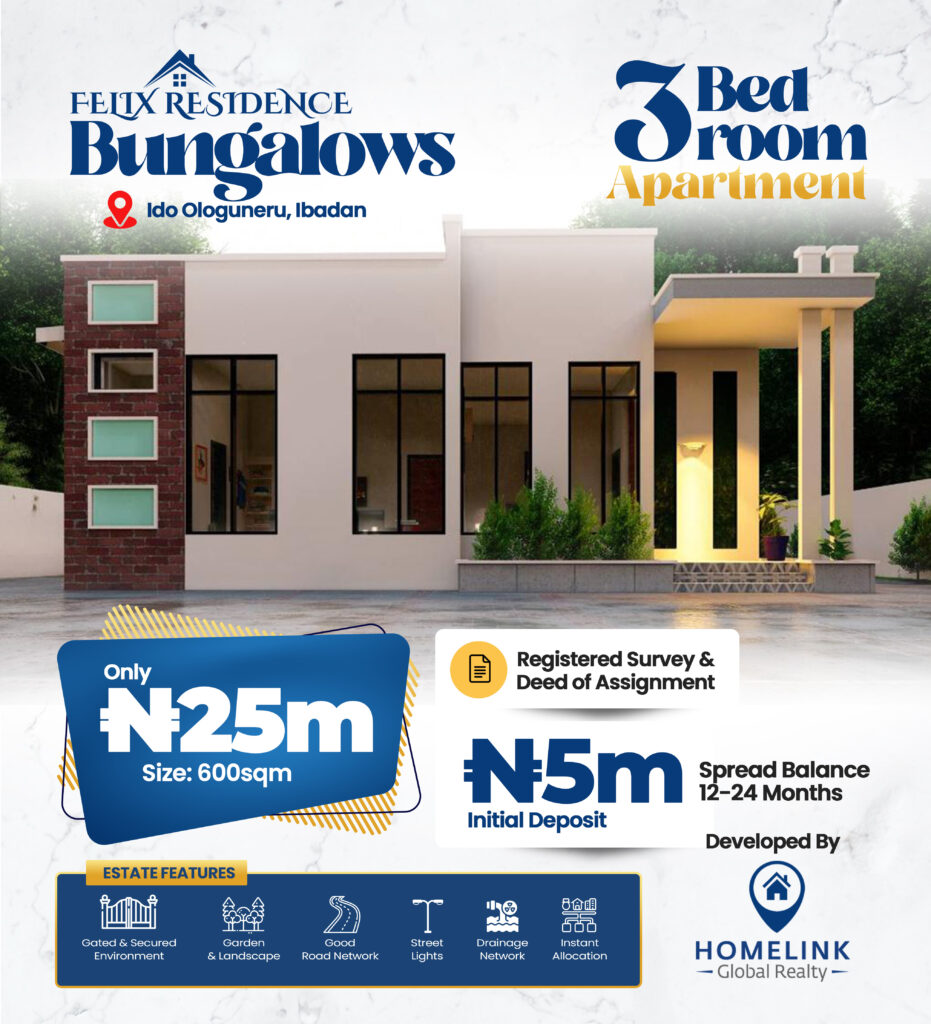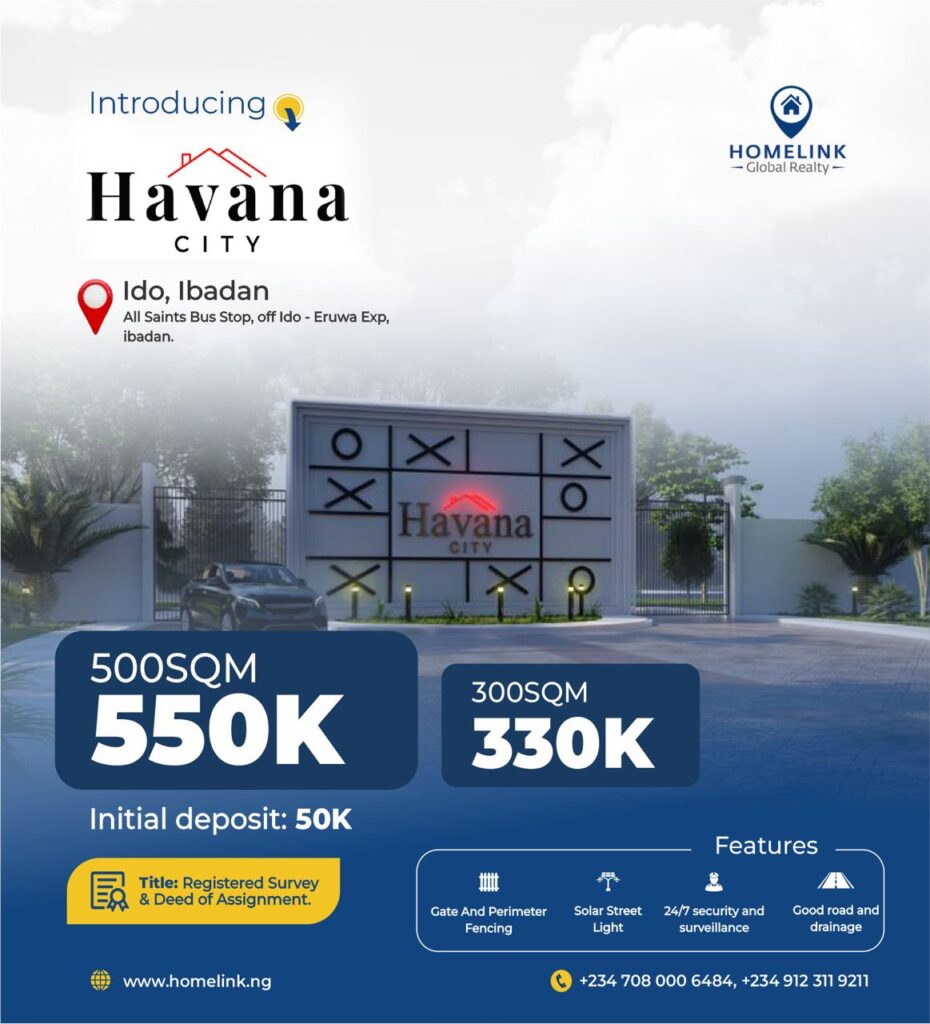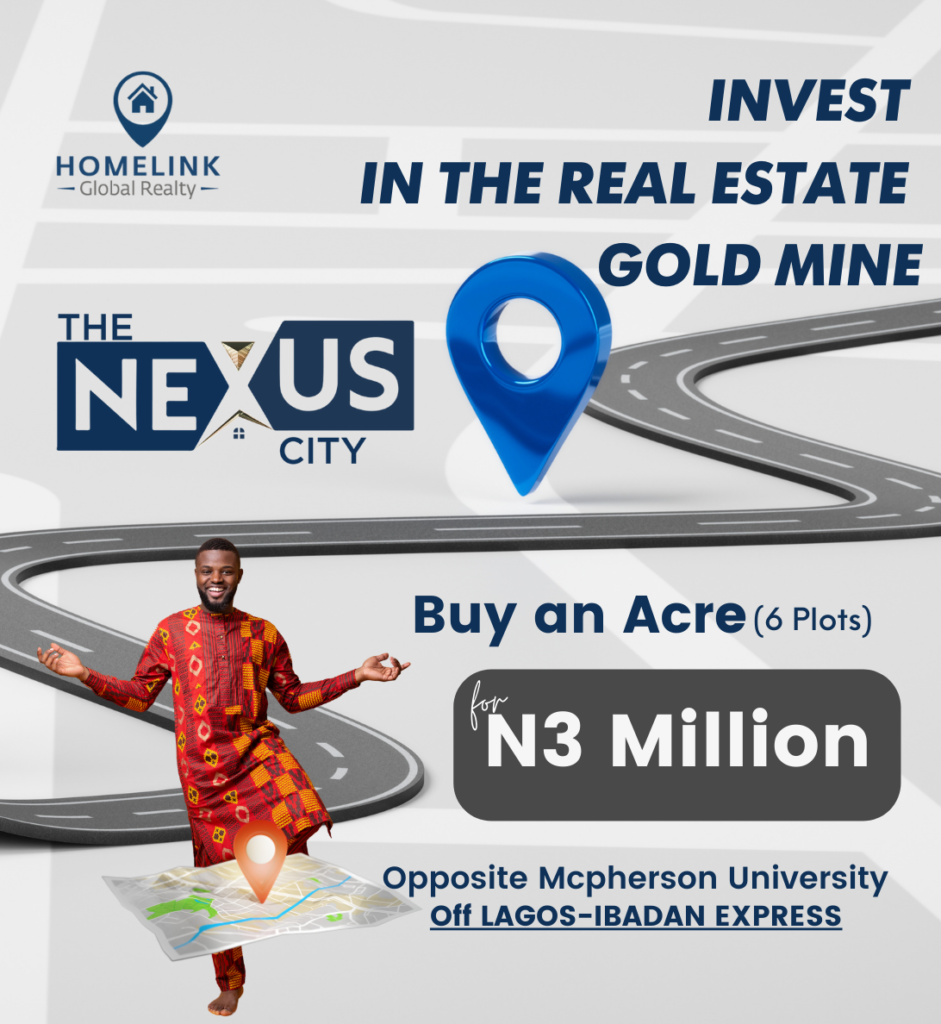 Discover Your Dream Home at Felix Residence.
Welcome to a world of contemporary elegance and comfort, where luxury meets functionality. Our off-plan development presents a magnificent 3-Bedroom bungalow, designed to cater to your every need. With a host of features and amenities, this is the perfect home for those who desire the epitome of modern living.
Crafting the Perfect 3-Bedroom Haven!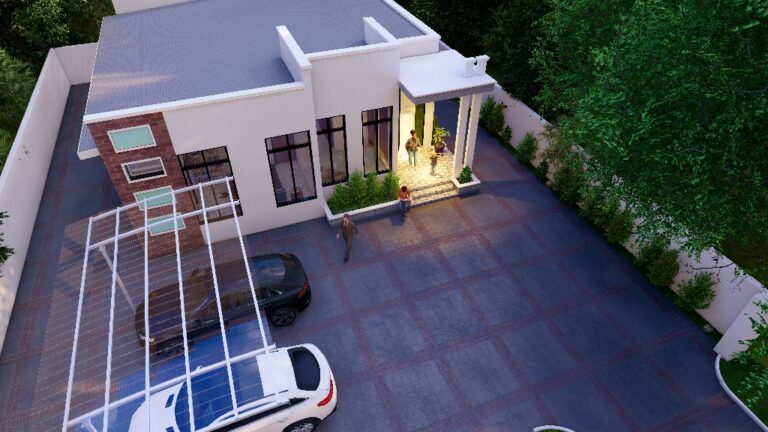 Modern Architectural Design
All Room En-Suite with Guest Toilet
Luxurious Finishing
BoreHole
Stamped Floor
Spacious Compound
Green Area
Ample Car park
Spread balance over 12-24 Months.